Included in this: Nude full doll, Luts doll box with pillows, optional faceup

I am selling my Luts Senior Delf Azure, available only by lottery in 2008 and 2010 that I know of. I won him in 2008. He's on a type 1 senior Delf male body. He's pristine, never been faceupped or played with, just stored in his box in the dark, so his condition is as perfect as it can be for his age! He's got no problems I know of, and he's lovely. Only selling him now because I need the money. I will not split him from the body. He will come in his Luts box with pillows (box is a bit faded but serviceable; pillows are pristine).

Azure has been stored in his box in a room away from sunlight basically the entire time he's been with me. He may have yellowed just due to being 6+ years old, but as far as I can tell his coloring is even and smooth throughout. He appears somewhat creamy to me, not super pink/peachy, but not yellow. He did photograph a little bit more pink than he appears in real life in the long shot pics below (the flash pics with the black background are pretty accurate, though).

He is unpainted; if you buy him and would like me to I can paint him for you for another $55 ($10 off my regular faceup price, includes lashes). Buyer can determine colors/shapes of new faceup if purchased (price includes lashes, but does not include tattoo work). The faceup would have to be worked in with my other faceup jobs, so that could delay shipping significantly.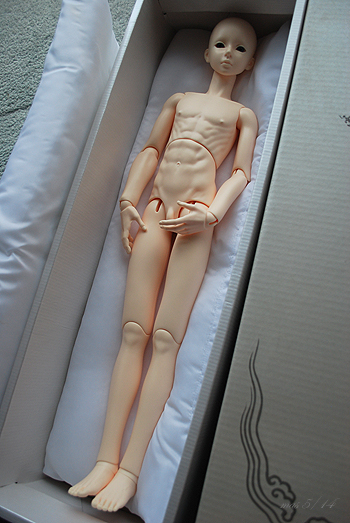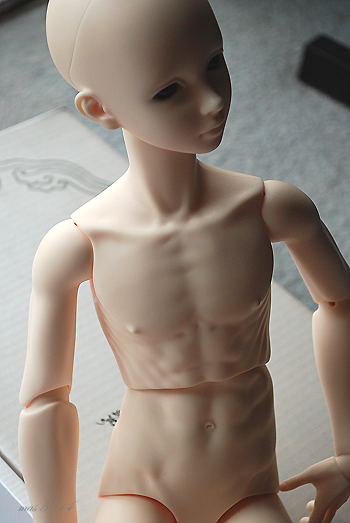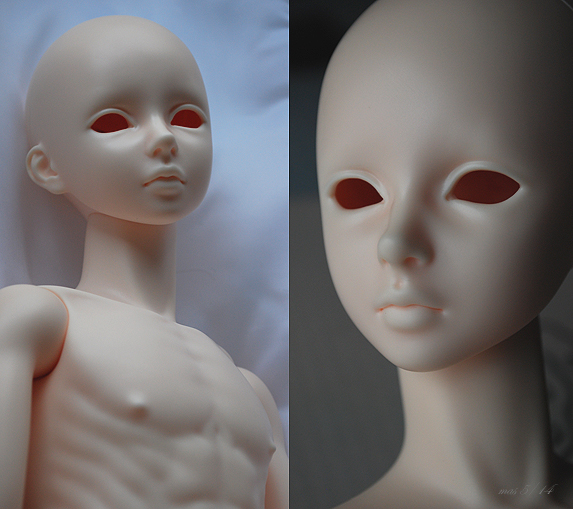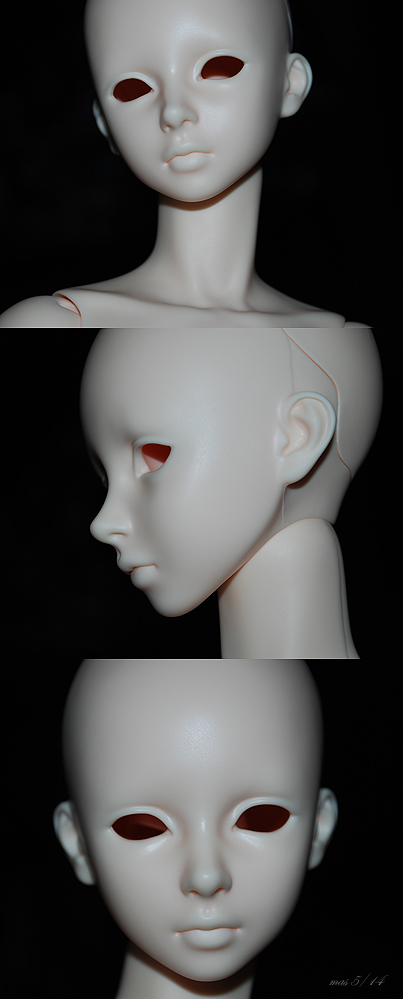 Price: $625 plus shipping (buyer's paid choice, from USPS). Please email me with a request to buy him or other questions if interested! Once again I will not split his head from his body; if you only want the head, you can find a buyer for the body and approach me together to have me ship separately, but payment must be made in full for both parts before anything ships.
If you want a faceup for him, please add $55 (a discounted price; see my faceups page for prices for other things, such as hand/foot blushing or tattoo work)